One month travel: Hong Kong, Taiwan, China, Singapore.
6:34 PM
Apologies for the hiatus. I just came back from my one month holiday in Taiwan, Hong Kong, China and Singapore. I didn't want to spend my time blogging when I could enjoy my holiday, eating, shopping and admiring scenery. I just wanted to live in the moment, and put social media aside. I did occasionally upload videos on Instagram Stories though.


Taiwan
All in all, I must say that I enjoyed my time in Taiwan as opposed to the other countries I had visited. Day 1 was spent in Taipei, specifically at Shen Keng Old Street (深坑老街) for some Smelly Tofu (臭豆腐), before heading to Wu Fen Pu (五分埔) and Rao He Night Market (饶河夜市) for window shopping and street food. It was a nice relaxing first day for us, which was great as we were all terribly exhausted from the plane ride that morning.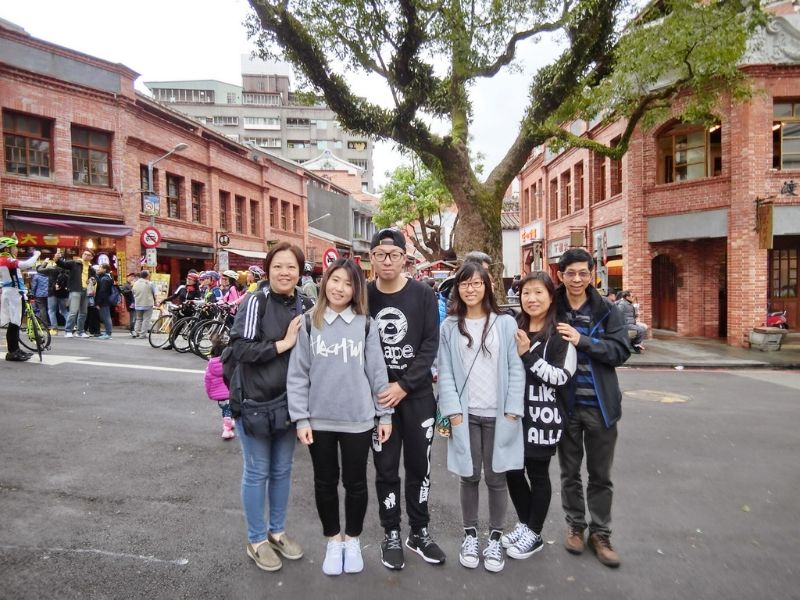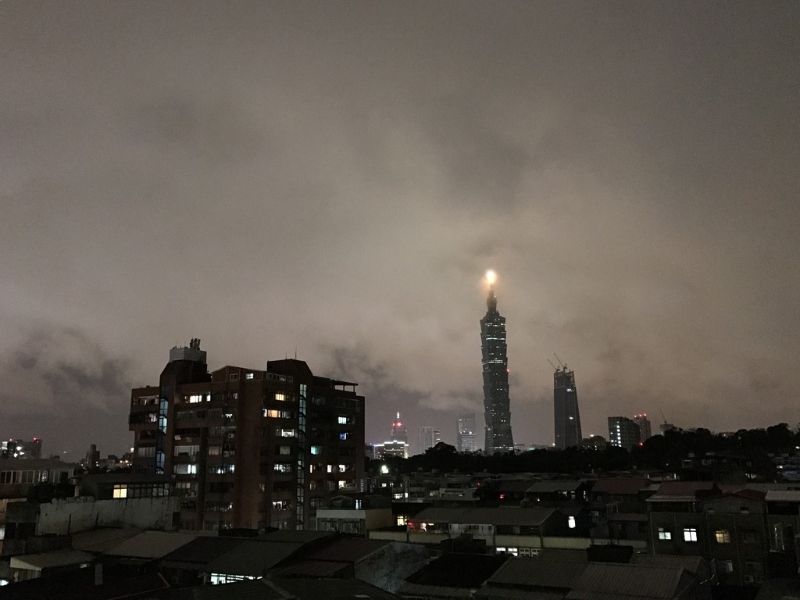 Day 2 saw us heading to Jiu Fen (九份) and Shi Fen (十分). 九分, a renowned tourist attraction spot, is situated at a mountainous area. It has some resemblance to the downtown in the Japanese Anime, Spirited Away. Hence, many tourists will flock there just to see it. It didn't wow me over though, especially since it's my third or fourth time there. As for Shifen, it's well known for its scenic waterfalls and tourists usually go to the Shifen Railway Station to light sky lanterns.
As for Day 3, we had a very kind friend drive us to Taichung (台中) and Hsinchu (新竹). He brought us to the Rainbow Village for photo-taking opportunities, and Gong Yuan (宫园), a famous ice cream place. We also went to the old street at Neiwan Station to have a look at what they had to offer in terms of food and entertainment. It was so nice to see the quieter parts of Taiwan, especially since we usually spend our time in Taipei. Ended the night at a random night market in Taichung (台中) but didn't end up buying anything.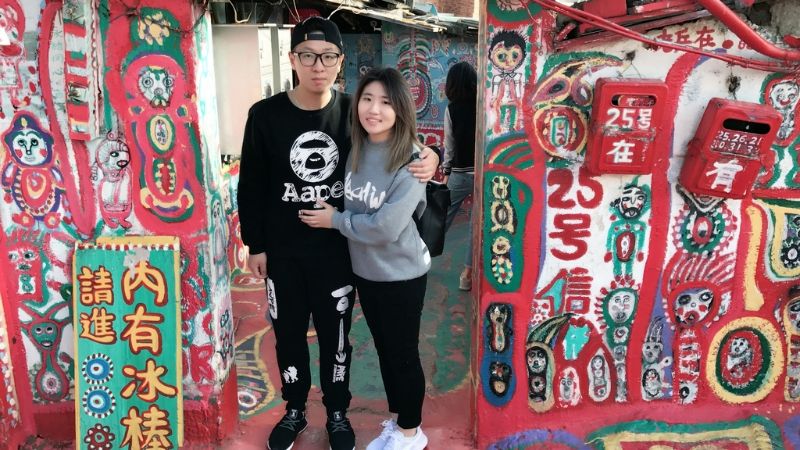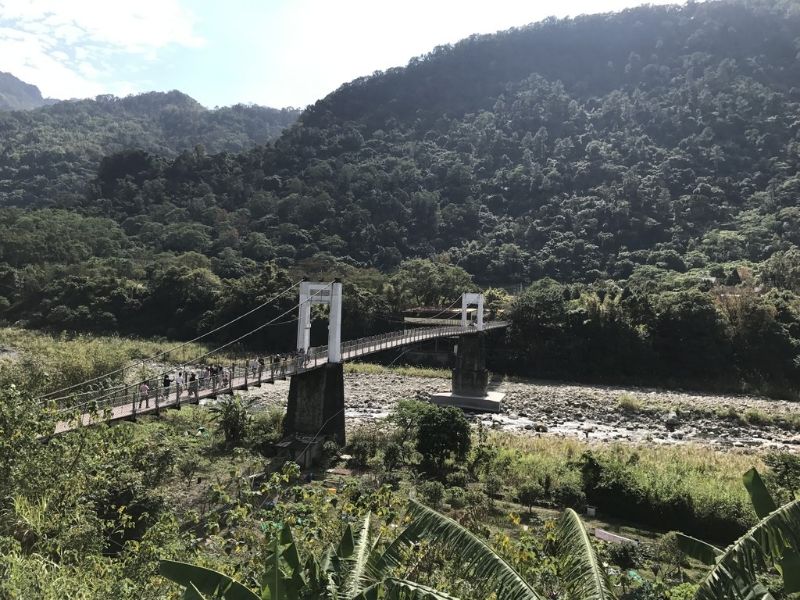 If I'm not wrong, Day 4 was our longest day. We started the day about 7 am, and reached our AirBnB about 4 am. We went to Tamsui (淡水) just to walk pass the beautiful coast and Ximending (西門町) for some window shopping. When we felt hungry, we made our way to Taipei Fish Market (上引水產/臺北魚市) where we had an extravagant seafood feast at a cheap price. My boyfriend's parents and aunt headed home after that. But for us younger ones, the night was still young. Our kind hearted Taiwanese friend decided to drive us to Maokong (貓空) to drink some tea in the mountains. We found a lost dog roaming on the side of the road, so we spent some time making sure that it wasn't an abandoned case before leaving the area. Then, we all made a spontaneous decision to visit one of the clubs (夜店) in Taipei, Xinyi District.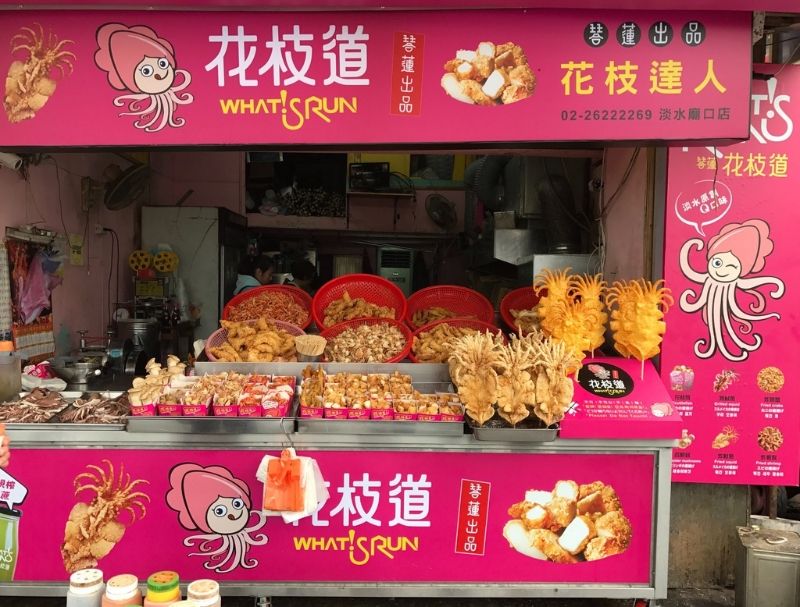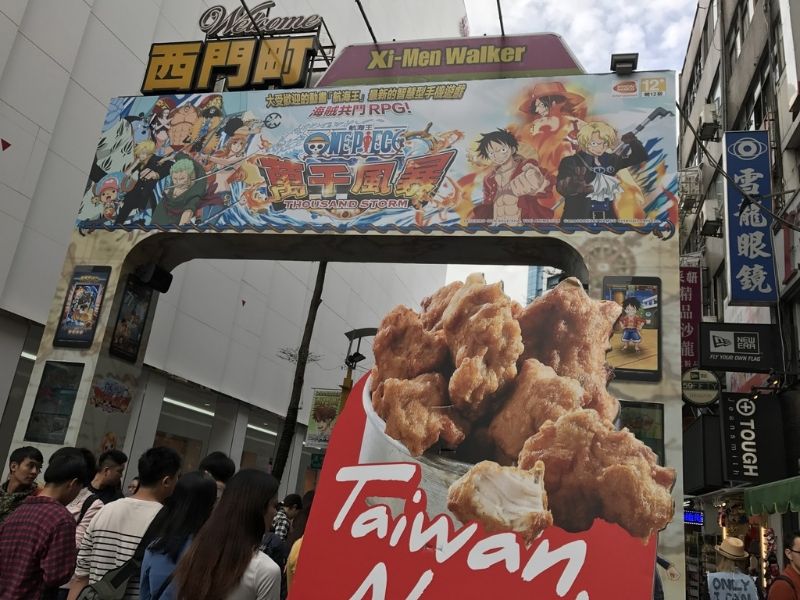 Let's just say that it was a crazy night.
Sadly, Day 5 was our last day. I took this opportunity to see some of my Taiwanese friends who I had befriended two years ago through AIESEC. Caught up during a simple meal at a steamboat restaurant, where we ate, talked and laughed. It was so nice to see them again. Wished I could spent more time with them, but I had to rush off to the airport after our meal.
China
As for China, we went with a tour group. They brought us to the Guangzhou (广州) area where we saw a bit of scenery and had some local food. Let's just say that I wasn't used to the food. On top of that, I experienced cultural shock despite it being my 4th time there. Toilets were disgustingly dirty, and I had to bring pocket tissues everywhere I went. Even to restaurants, because they wouldn't provide any. However, I highly preferred the Guangzhou(广州) area than the Shenzhen area. People there were more polite and courteous.
Hong Kong
Ah, Hong Kong. It's probably my third home. Perth would be the first, followed by Taiwan (my favourite country in the world), and Hong Kong is the third on my list. You see, whenever I go to Hong Kong, I would stay for a month. So honestly, there was nothing much to see during this trip, since I travel there so often. Apart from visiting Mongkok (旺角), Hong Kong's most congested shopping district, we mostly hung around my boyfriend's housing area. Towards the end of the trip, we ended up staying home all day. So to speak, we didn't do anything much in Hong Kong. Which was fine, because it was nice to escape from Perth for a bit.
Singapore
Before heading back to Perth, we had a one day transit in Singapore. Chose to stay at a 2 star hotel in Bugis, which was a horrible idea. Despite requesting for a hair dryer a week before, they were unable to provide it for us. Was very disappointed, although it was to be expected from such a 2 star hotel. The location was great though, as our hotel was directly opposite Bugis Junction. Spent the day walking around Bugis Junction and Bugis Street, as well as the shopping centres at Pasir Ris, Tampines, Simei, Bedok and Serangoon. Ended our night with delicious dessert at a street perpendicular to our hotel. Lychee with Grass Jelly. Yum.