Mother-daughter date.
8:44 PM
For the first time in 2017, my mum finally had some free time to meet up with me. We spent the whole day together; had lunch, walked around Westfield Carousel to do some groceries, and sat down for some Bubble Tea. It was a very simple day, but I enjoyed myself immensely. It had been a while since we had a mother-daughter date, so this meet-up was rather timely. I've always been very open with my mum, so I decided to share with her the goals I had for 2017, and the steps that I'll be taking to get there. I know that as a parent, it's inevitable that she'll always worry about me. Therefore, I thought that it may be a good idea to give her some assurance. The fact that I'm responsible to take charge of my life.

Before dropping me home, she passed me some Christmas presents given to us by my older sister. I was actually planning to take a photo of the wrapped present, but excitement got the better of me, so I ended up ripping the wrapper apart right away.

Here is a photo of what I got: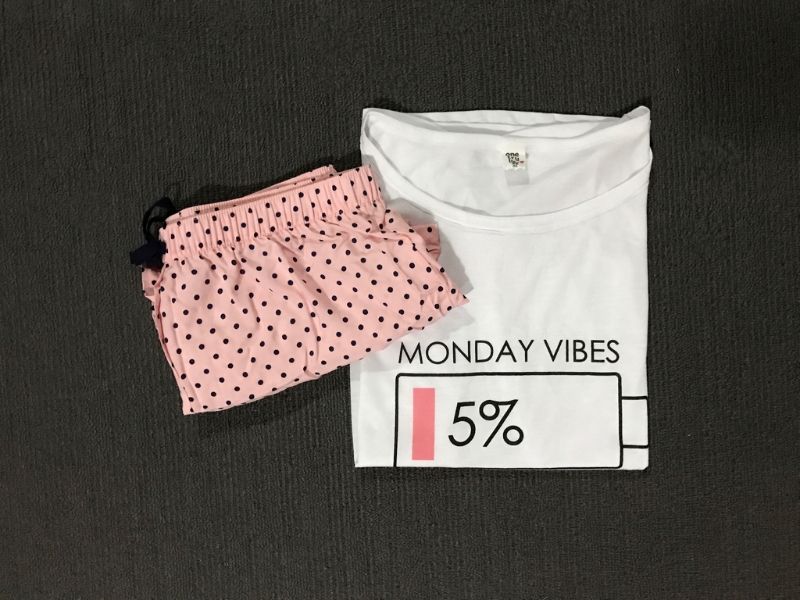 A pyjama set!
Thank you so much for thinking of us during Christmas, 姐姐!You're so sweet.